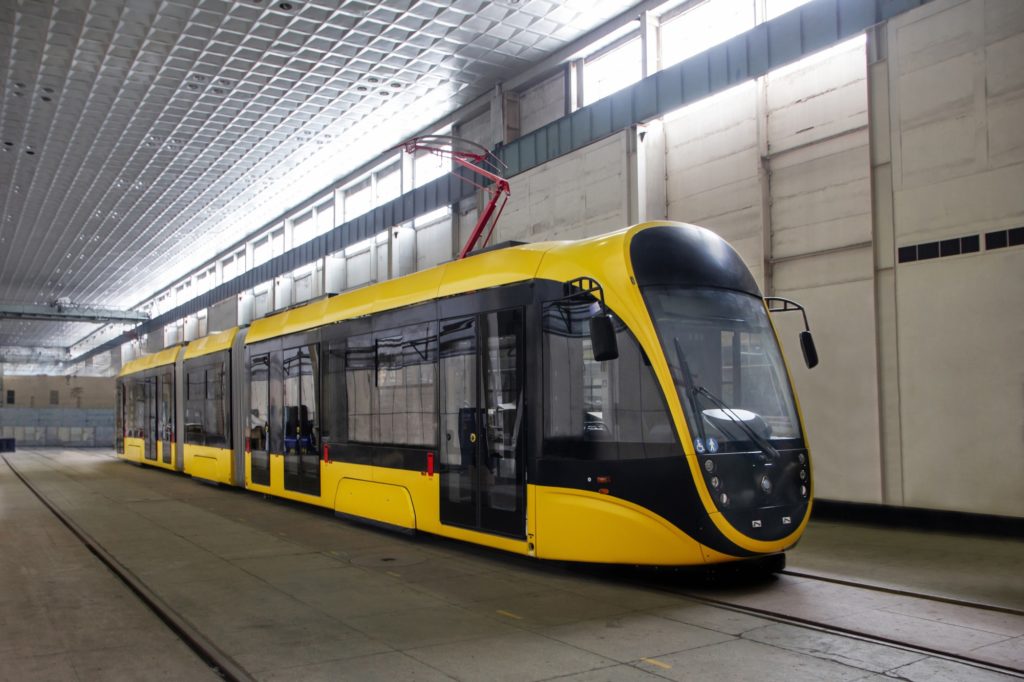 We are pleased to inform you that the staff of LLC "Tatra-Yug" has just shipped the first of twenty 100% low-floor tram cars to our capital under the EIB-financed contract with ME "Kyivpastrans" ahead of schedule, which we hope will be a gift to Kyiv residents on the occasion of Ukraine's Independence 30th anniversary.
The tram has successfully passed the test for compliance with state and European standards in full, having received a certificate and also the right from the interdepartmental commission to carry out serial production was received.
About 300 enterprises of Ukraine, including 41 enterprises of Kyiv region and about 100 Dnieper region, take part in the production of LLC "Tatra-Yug".