TATRA-YUG is pleased to announce our participation in the UITP Global Public Transport Summit in Barcelona from June 4 to 7 and in the exhibition at the summit from June 5 to 7.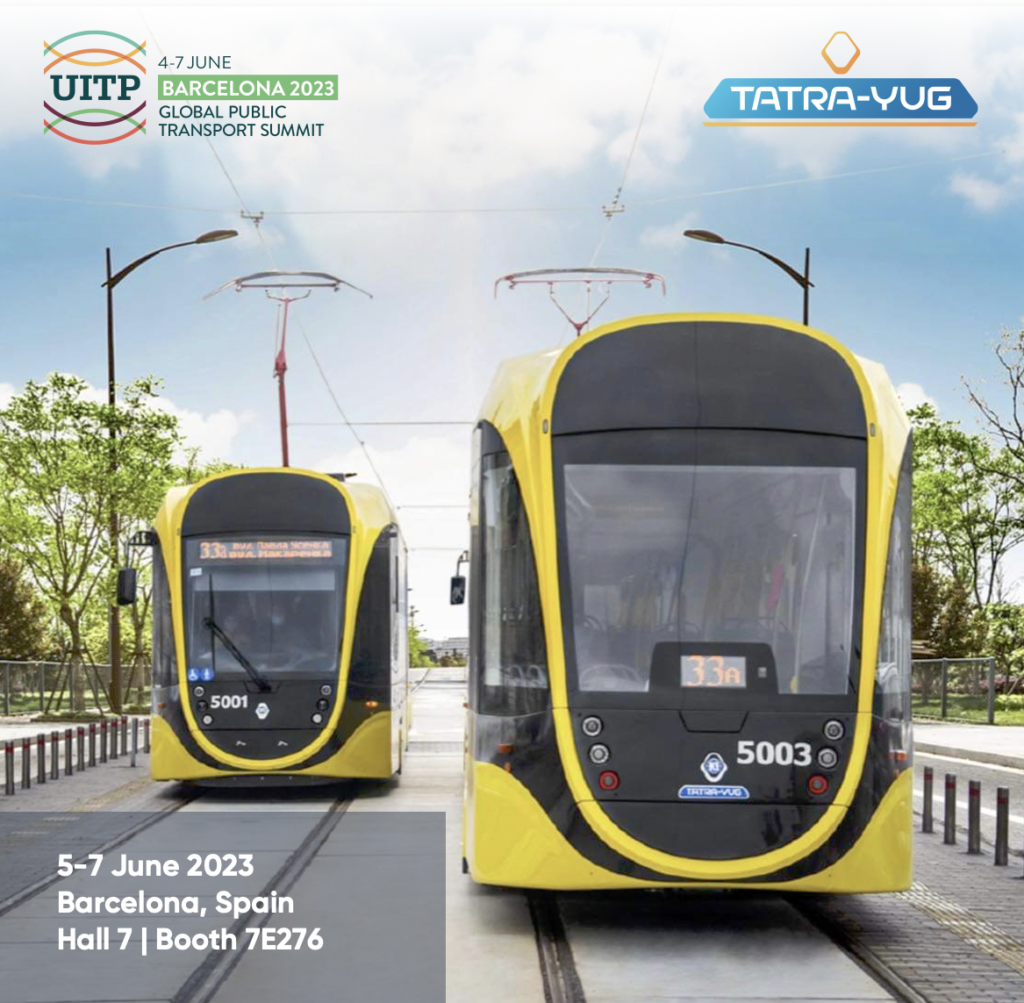 An event that brings together participants from around the world to discuss and showcase the latest trends and innovations in the public transport industry.
In a world where the effects of climate change are becoming more evident each day, it is crucial to prioritize environmentally conscious transportation solutions. Our trams, which are designed with the latest technological advancements and known for their low weight and energy efficiency have a significant positive impact on the environment and urban mobility.
We are committed to provide safe and reliable transportation solutions for commuters in the post-COVID era. Our trams are equipped with advanced technologies, thus we propose options of air purification systems, antiviral coating of handrails and contactless payment, to ensure the safety and well-being of our passengers.
We look forward to share our vision for a more sustainable and greener world by means of tram systems. Join us at the UITP exhibition in Hall 7 booth 7E276 and discover how we can cooperate to "tramsform" urban mobility for the better.
5-7 June 2023 | Barcelona, Spain
Hall 7 | Booth 7E276