TATRA-YUG is a large Ukrainian LRV and tramcar manufacturer and equipment producer since 1993, being an ideological follower of the world's largest enterprise for production of trams – CKD "TATRA" (the Czech Republic, founded in 1927). "TATRA" was one of the co-founders of TATRA-YUG and handed us their technical knowledge and experience in the market. We manufacture different types of tramcars under individual orders considering all costumer's requirements, such as climate features, conditions of track facilities and other relevant characteristics.
Benefits of TATRA-YUG are:
Economic efficiency — due to the complete production cycle in Ukraine our product is the most economically attractive in the market;
Reliability proven by time — TATRA-YUG trams are successfully operated in almost every Ukrainian city as well as abroad, highly acclaimed by operating organizations;
Individual approach to service — we proactively interact with our customers and provide comprehensive assistance and support in the maintenance of our products;
Continuous improvement – constant interaction with our customers and study of market needs allows us to constantly improve our product for 29 years in a row;
Steady research and development – the main components of our products are developed and patented by our own design bureau;
Energy efficiency — our vehicles consume 46% less electric power than counterparts;
Environmental friendliness — our tramcars do not contaminate the environment, which is crucial for metropolises and industrial centers.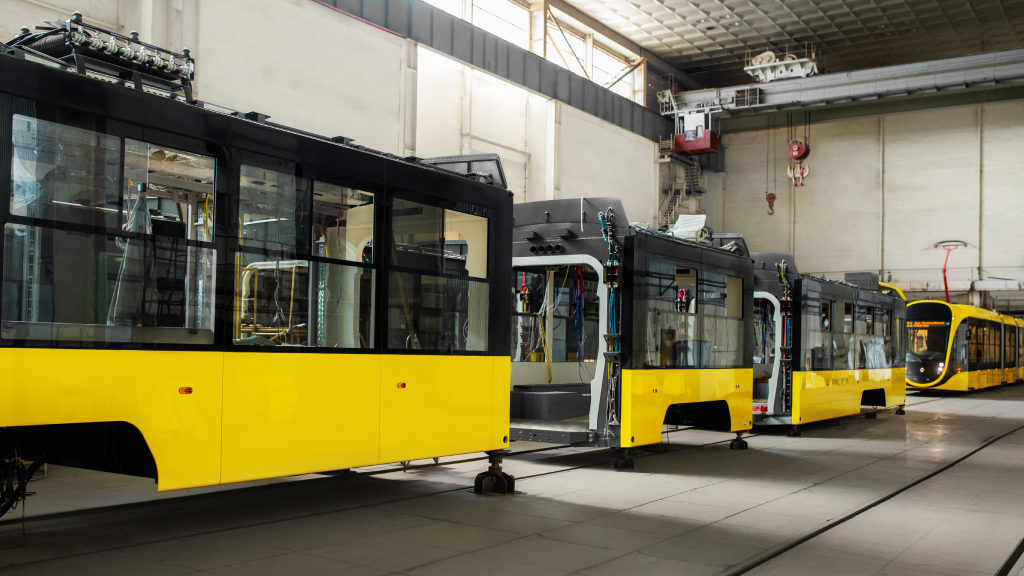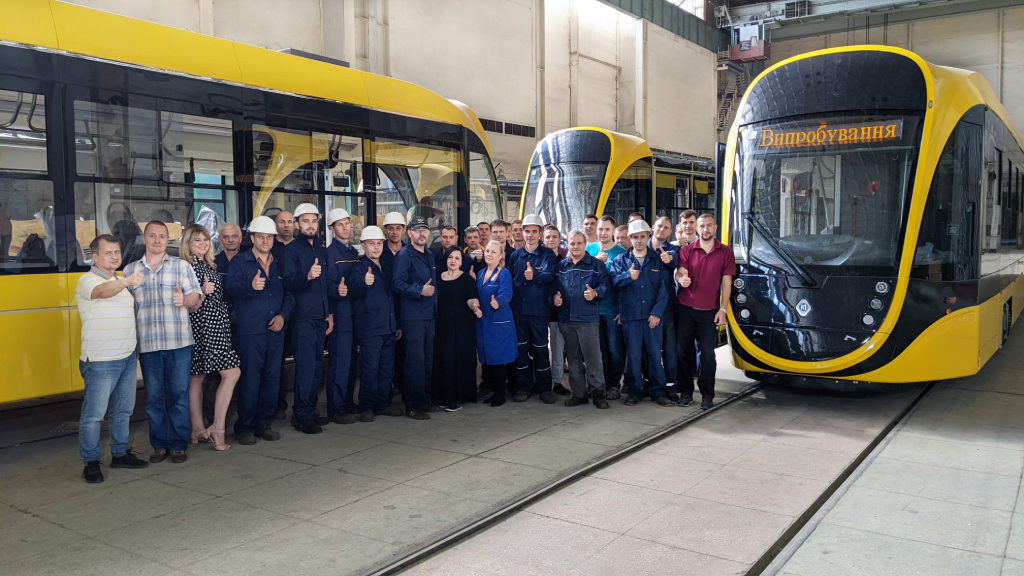 In the course of its history TATRA-YUG has organized the production of 7 types of tramcars. Their distinguishing features are:
100% low-floor (K1T type), providing a barrier-free space along the salon. The vehicle is adapted for people with disabilities, has spaces for wheelchairs and ramp for entering the salon;
Two-stage suspension of bogies and multi-component braking system, which ensures the comfort and safety of passengers even in operating organizations with non-perfect rail facilities, minimizing the risk of derailment;
Air conditioning and heating system for the passenger compartment and driver's cabin;
Robust and lightweight body that minimizes load on rails and as a result the wear and tear of the track facilities also decreases;
Elements of signaling, passenger counting system, Wi-Fi, USB chargers, video surveillance system and any other facility at the customer's request.
TATRA-YUG also specializes on tram equipment, which includes traction converters, current collectors and electric motors. The design of our equipment is based on latest technologies (for example, converters with IGBT-transistors).
Our company operates in adherence to quality standards, environmental principles and working conditions for employees, which is confirmed by certificates:
ISO 9001:2015 (quality management systems);
ISO 14001:2015 (environmental management systems);
ISO 45001:2018 (occupational health and safety management systems);
EN 15085-2, classification level CL1 (requirements for welding manufacturer);
DIN EN ISO 3834-2 (comprehensive quality requirements for fusion welding of metallic materials).
---
---
---
---