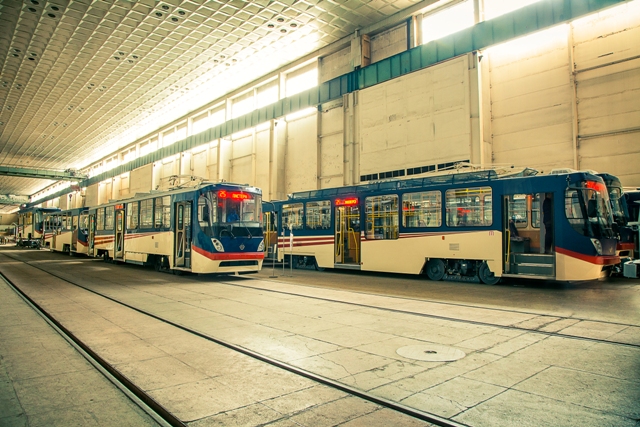 Tatra-Yug company
Our company produces modern trams, which technical, ergonomic and design parameters are in line with international best practice.
For many years the Tatra-Yug company is a leader among manufacturers of trams in Eastern Europe, being a fully Ukrainian manufacturer. We have achieved localization of production to 95%.
For 23 years of work, our trams have proven their high comfort and efficiency. They are reliable and adapted to the difficult conditions of Ukrainian tramways.
Tatra-Yug trams are an eco-friendly urban transport at a low price. Experience and quality assurance are on our side.
The advantages of Tatra-Yug
fully Ukrainian manufacturer — we have reached 95% localization of production and provide jobs for people in more than 250 enterprises all over Ukraine;
experience — we produce trams for over 20 years, and we are the ideological followers of the Czech company CKD Tatra, which is engaged in production of trams since 1927;
energy savings — our trams consume 46% less electricity than their counterparts;
a guarantee of quality — high performance of our products are confirmed by international quality certificates;
low price — thanks to the complete production cycle in Ukraine our trams are much cheaper than their counterparts;
service — we have developed a unique system of monitoring the work of our trams, which handles the daily information about their operation and transmits it to the service center;
flexibility — we offer our customers flexible terms concerning the design of both, exterior and interior, as well as the terms and conditions of supply;
positive reviews — Tatra-Yug trams are successfully operated in 22 cities of Ukraine and their trouble-free operation is confirmed by all operating agencies;
environmental friendliness — our tram do not pollute the environment, which is extremely important for large cities and industrial centers, especially at such a substantial increase in respiratory diseases among the population of Ukraine.
---
---
---