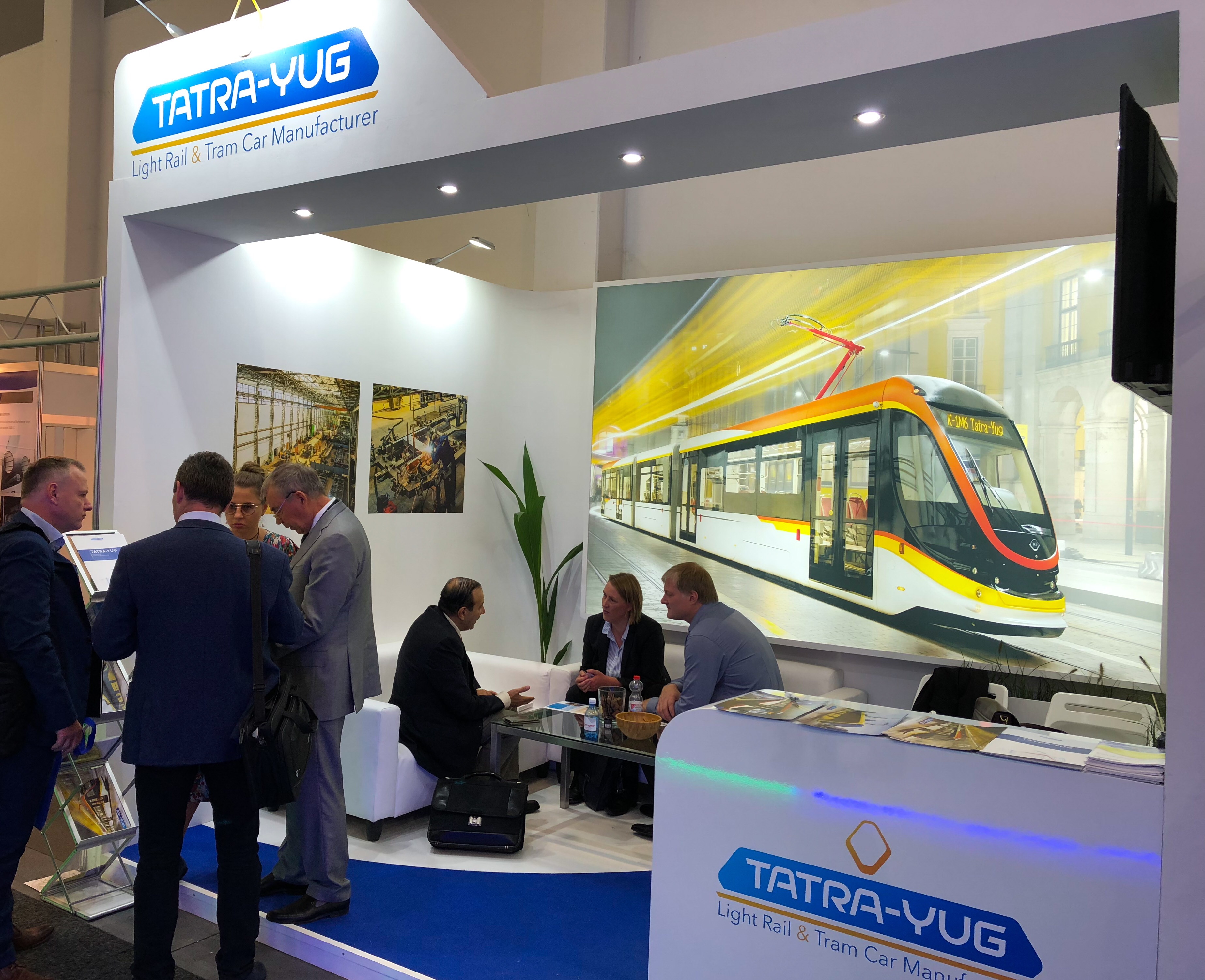 From 18 to 21 September the largest transport exhibition InnoTrans traditionally held in Berlin, Germany. The company Tatra-Yug participated for the fifth time in this large-scale event. Our booth was visited by the ministers of transport, representatives of municipalities, heads of enterprises and tram fans.

During the international transport exhibition in Berlin we presented a hundred percent low-floor modular type tram car. The new vehicle with swiveling bogies was designed by the construction bureau and R&D department of the company. One of the features of this model is the ability to assemble tramcar as a constructor for each customer. For example, the length could be modified thanks to the modularity or the interior could be changed due to the flexibility in design solutions.

"We originally designed the tramcar to meet all European standards and satisfy the needs of European urban areas," commented Anatoly Kerdivara, General Director.

The Tatra-Yug tramcar aroused interest from many customers, and the company received invitations to participate at several international tenders.

"For 25 years by now we have been promoting the idea of availability of tram systems in any urban area. InnoTrans this year confirmed the relevance of our activities — the geography of projects for the construction or recovery of tramway lines has spread around the globe — from Latin America to Australia", — mentioned Tatra-Yug's General Director.