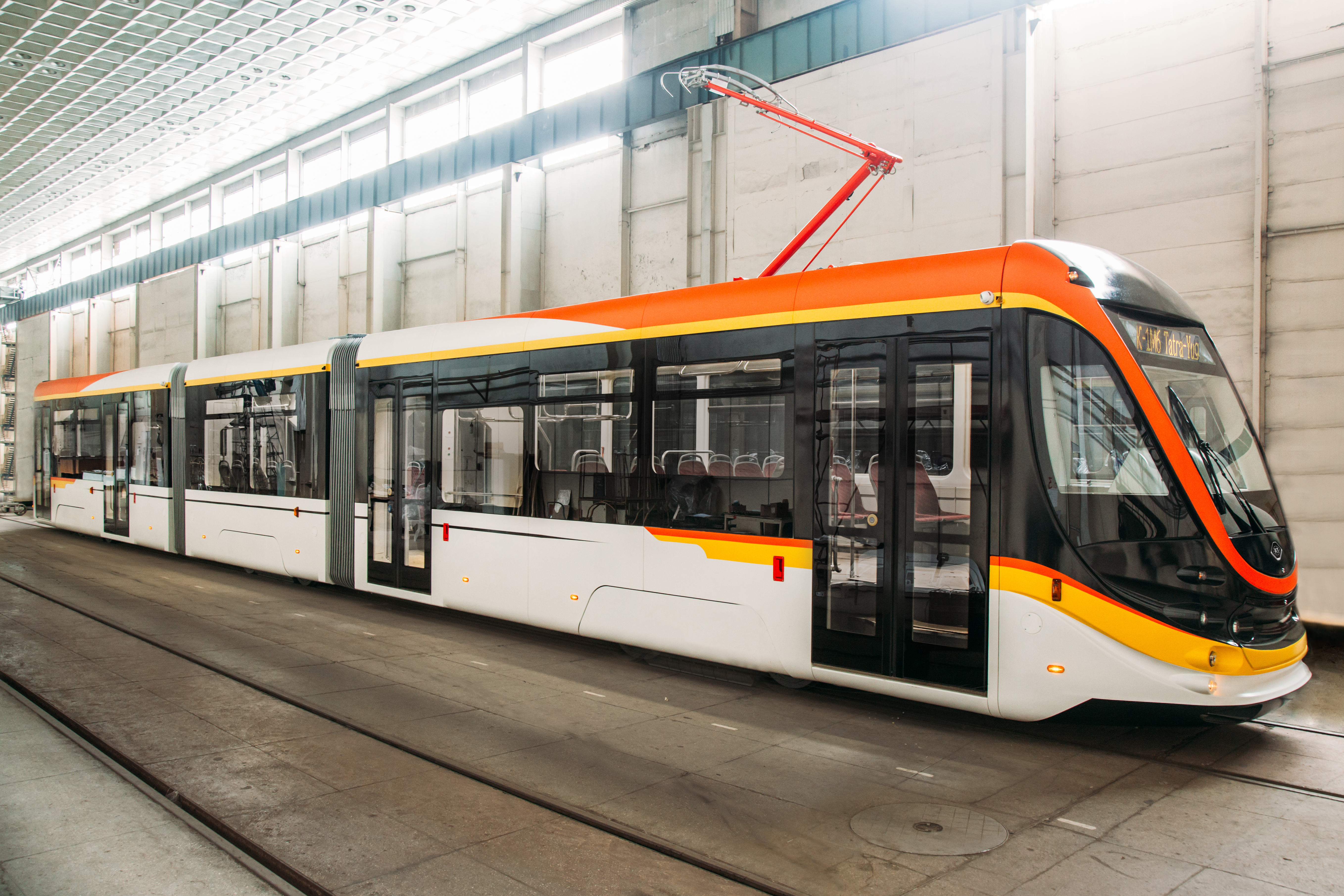 Tatra-Yug presents a new model of tramcar – K1M6.
This is a modern three-section tramcar of Ukrainian production. About 250 Ukrainian suppliers of components were involved in the work on the tramcar.
 It combines a refined, laconic look, which was developed by a team of Ukrainian designers, and the latest technological solutions of our construction bureau.
 This model is adapted to operation in cities with different state of the contact network and railways. A spacious passenger salon creates the most comfortable conditions for all passengers. The car is equipped with a place for people with limited mobility, air conditioning and wi-fi. Wide double doors through the address management enable fast embarkation and disembarkation of passengers.Large windows provide good illumination and panoramic views. The car is equipped with ergonomic seats, modern passenger information system, LED lighting system.
Bogies of new construction are equipped with two-stage suspension, which provides smooth running and low noise level.
 K1M6 – is an energy efficient, comfortable and high-quality Ukrainian tramcar.