Not so long ago the "Tatra-Yug" company held a contest among the young and promising Ukrainian designers on the best design of a new tramcar.
It received more than 10 applications for participation in the competition, among whom were very talented work.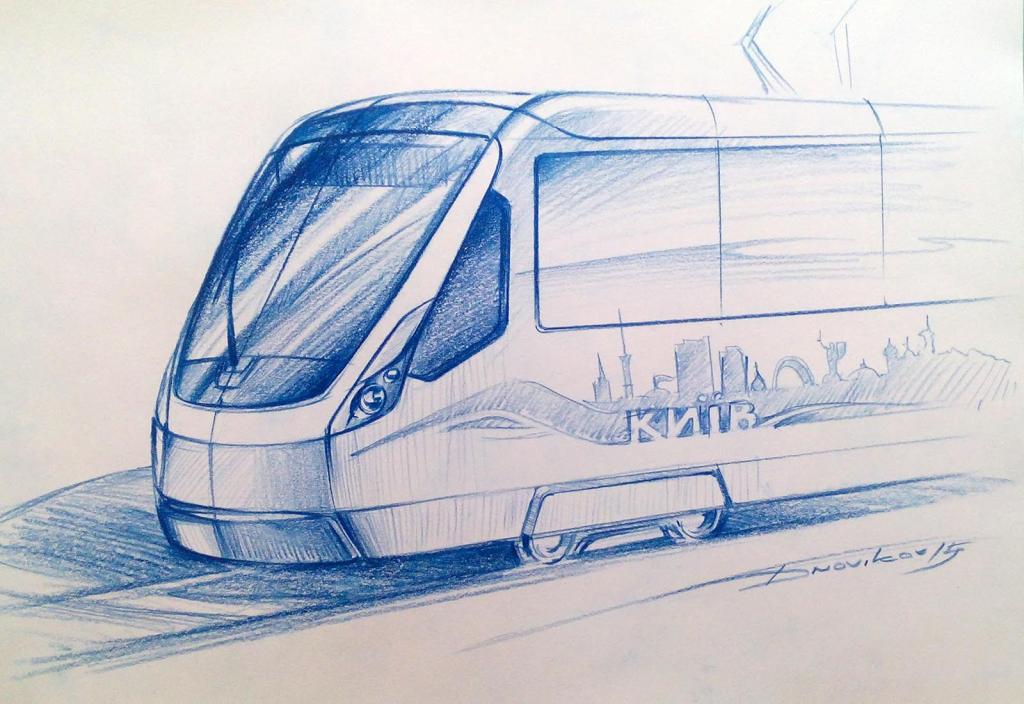 Contestants had to submit sketches of the body of the new tramcar, which would satisfy the conditions of originality, modernity and practicality.
The winner of the contest was a big-name designer Dmitry Novikov, who has worked with well-known companies (Bombardier Inc.).
What kind of work will be Dmitry implemented, will be determined later. It is worth noting that all the sketches are prototypes and can be modified according to design decisions.
Recall that in the spring of next year, the presentation of a new model of "Tatra-Yug" tram – K-1M6.