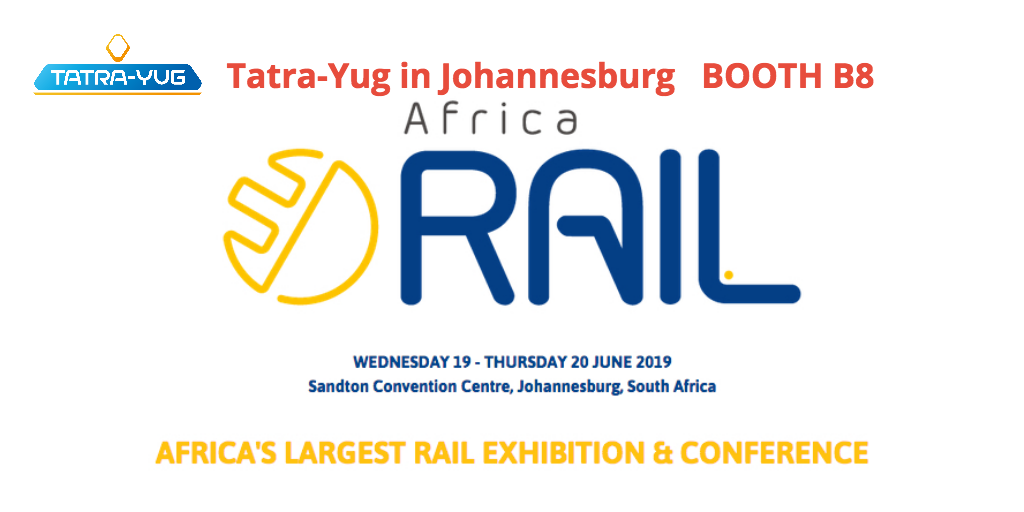 Dear Colleagues,
Tatra-Yug takes part in the Africa Rail 2019 exhibition and conference, which will be held on 19-20 of June in Johannesburg (South Africa).
We invite you to visit our booth B8 in the Ballroom Level 2 at the Sandton Convention Center. We are represented on the joint stand of Ukrainian manufacturers with the participation of the Export Promotion Office of Ukraine.
At the moment Tatra-Yug tramcars are successfully operated in Egypt, we are also considering the possibility of participating in the turnkey project of a tram system in one of the African countries. We are convinced that tramcars and LRTs are the only way to solve transport problems in African cities. Looking forward to see you in Johannesburg.