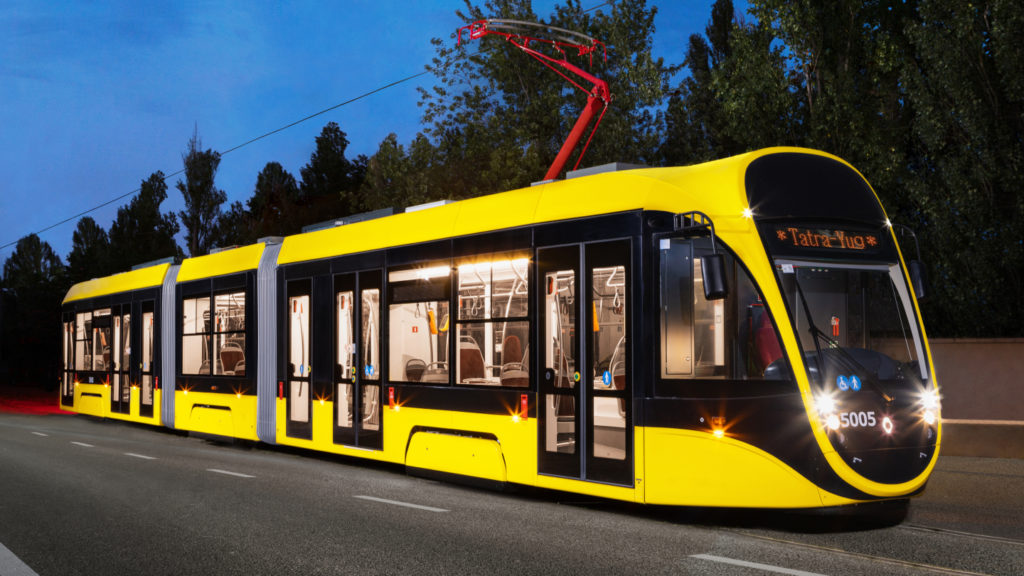 K1T tramcar comprises all benefits of a technological progress in one 100% low-floor tramcar. It was created to be a unified tramcar, easily adapted for any customer. Depending on the request of the buyer, due to its modularity it is possible to adjust length of a vehicle by increasing the number of sections. The bogie of the tramcar is equipped with a two-stage suspension, has a simple and efficient design that provides trouble-free functioning with low operational costs.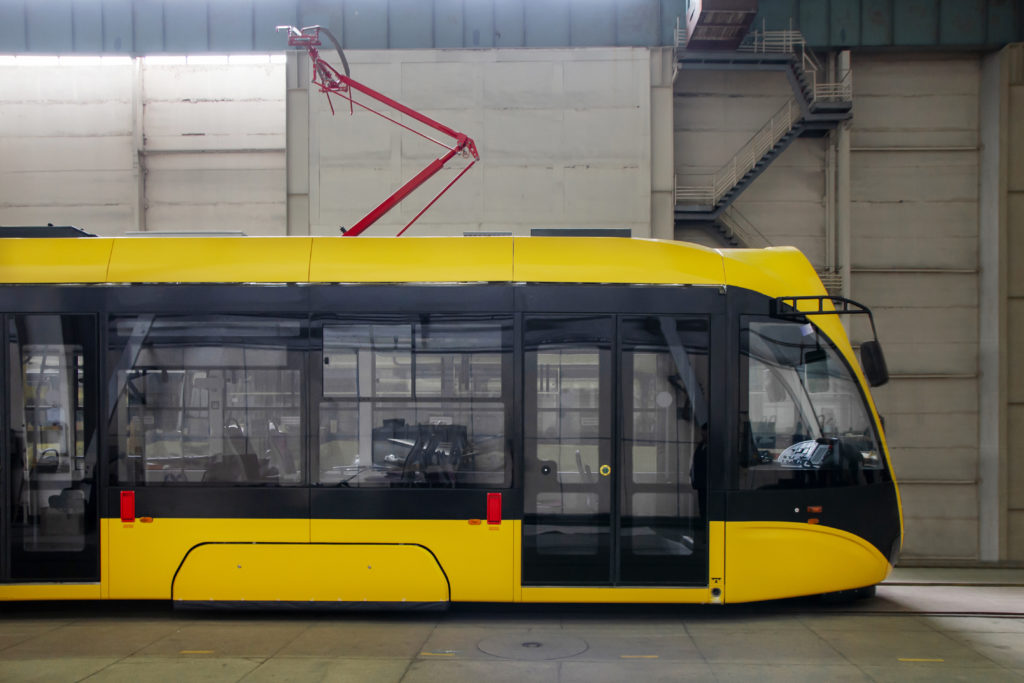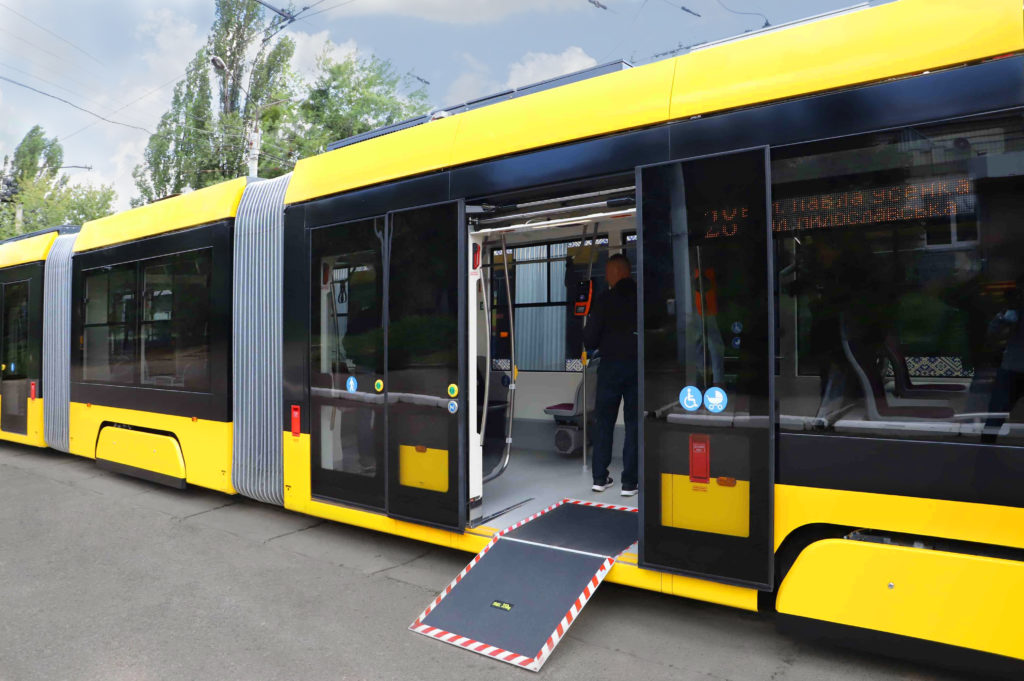 Main technical data
| | |
| --- | --- |
| Low-floor area | 100% |
| Track gauge | 1,000 – 1,524 mm |
| Maximum axle load | 8 t |
| Tramcar body height | 3,430 mm |
| Tramcar body width | 2,500 mm |
| Minimum height of the floor over the rail head | 350 mm |
| Rated voltage of high-voltage circuits | 550 V |
| Rated voltage of low-voltage circuits | 24 V |
| Maximum speed | 75 km/h |
| Power of traction engines | 105 kW |
The electromagnetic brake allows to recover energy into the contact network, minimizing costs of the operating company. The vehicle has an advanced HVAC system. The tramcar is equipped with services for disabled passengers or pregnant women: marked places with fixation for disabled wheelchairs and baby carriages inside the salon, ramps for embarkation and disembarkation at the entrance, lower level push-to-exit buttons, conveniently marked seats for pregnant women. Up to the request of the customer, it is possible to add any feature to the tramcar such as: autonomous drive, passenger counting system, elements of signaling, monitors for passengers, WiFi etc.