The car body has steel — welded structure, made of bent profiles with outside steel casing. The body has modern
shape and wide windows, providing light exposure of interior and review.
The tramcar is equipped with three doors which provide quick and convenient exit and entrance of the passengers. Heating of the passenger's room is made with reactive heating elements, located within the sidewalls of the tramcar. The driver's cabin is heated and ventilated by virtue of a separate unit.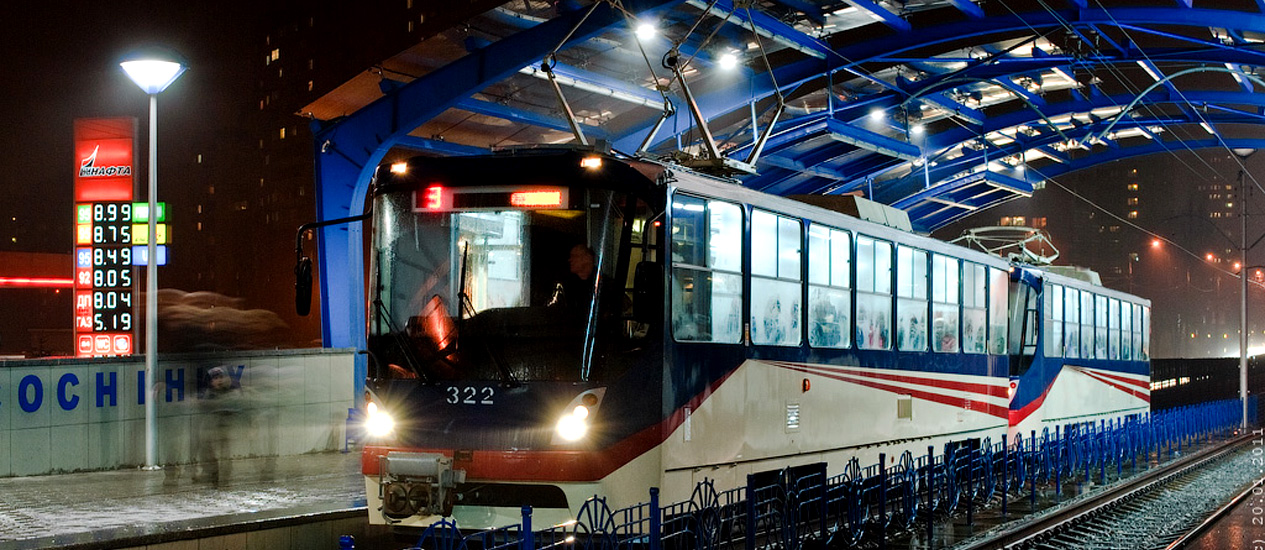 The tramcar is equipped with comfortable seats. Lighting of the passengers' room is provided with LED lamps.
The tramcar is equipped with a traction motor of IGBT type operating from the control panel of the driver. Motion carts have simple and expedient structure.
The car is equipped with the following types of brake:
electrodynamics brake;
mechanical disk brake;
electromagnet rail brake.
The main operational brake is electrodynamic, through which it is possible the recovery of electricity.
Technical data
| | |
| --- | --- |
| Car length with couplers | 16 400 mm |
| Length of car body | 15 620 mm |
| Width of car body | 2 500 mm |
| Height of car body above a head of a rail | 3 145 mm |
| Car body base | 7 500 mm |
| Bogie axle base | 1 900 mm |
| Diameter of wheels | 700 mm |
| Rail-gauge | 1 524 mm |
| Weight of empty car | 18,6 t |
| Maximum speed | 75 km/h |
| Voltage of high-voltage circuits | 550 V |
| Power of engines | 46 kW |
| Number of passengers | 170 pass. |